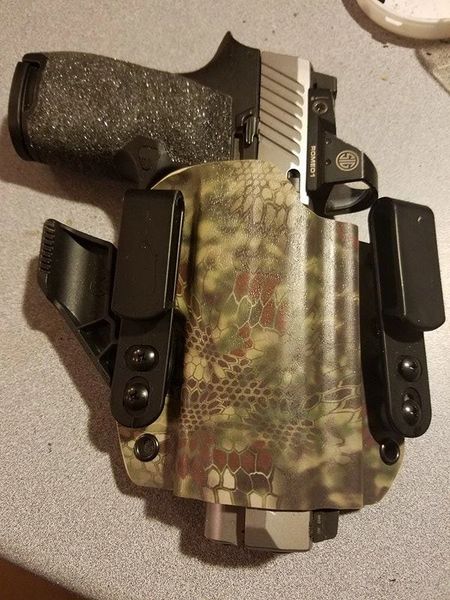 Geisa
The Rekkr Custom Kydex Geisa holster is the SLIMMEST IWB pancake on the market currently. To be the most compact possible we offer the holster in only compact and sub compact guns without lights- but we do offer RMR capabilities.

Belt loops have 2 options-
Classic dual clips or dual strut and loop style, or . All Styles will work with the Concealment claw.
This is our newest holster style. We use top quality .080 kydex on everything, unless otherwise specified.
Reviews