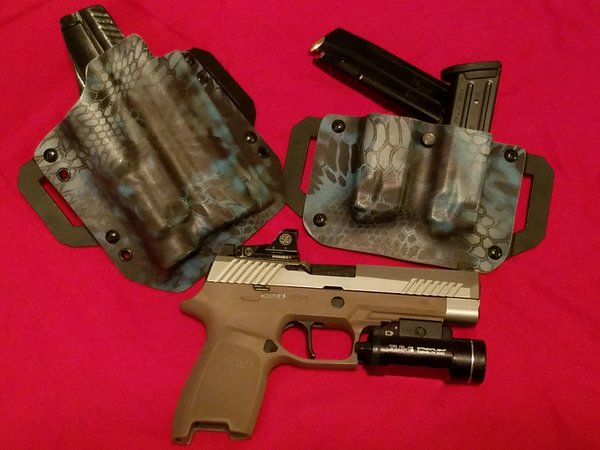 P320 Heima (Home)
Welcome to the heima, or home, of the P320 and P320RX holster. The 320 is Rekkr's second specialty- a close second to creations most kydex makers will not touch. We understand what P320 owners want and need from their gear. One owner is dedicated to the platform- with 15K through the 320 and 5K through the RX.
* Please note, we have to add sales tax due to Virginia Dept. of Taxations rules. On the invoice it will identify as "United States Sales Tax."
* Please note- if you are local to the Northern VA region and would like to pick up your gear, please contact us. We can arrange it.
Reviews