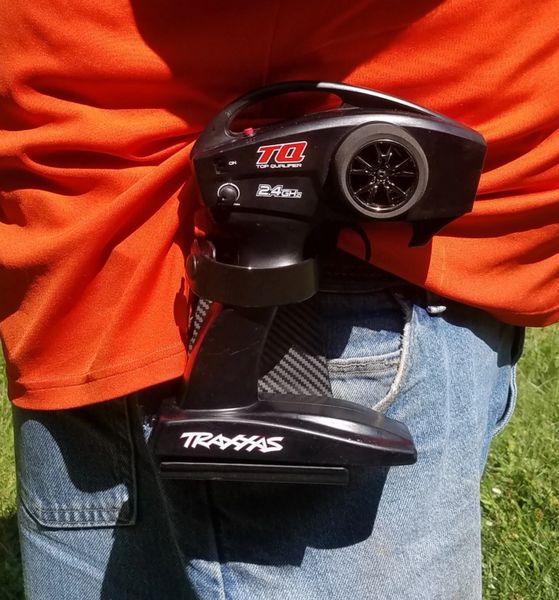 RC Controller Holster
The traditional OWB holster has taken a turn into the Radio Controlled world.  Inspired by the hatred of all things around my neck, controllers falling off rocks, and going in for a swim, the Rekkr RC Gear Controller Holster solves those issues.  Backed by a lifetime craftsmanship warranty, they adjust for height and have 2 levels of retention.  The first is for short, Hand of God moments.  the second, in the form of a strap, secures the controller for the long walk back when you break something.   
Adjustable width belt loop accepts up to 2" belts
Made from kydex and is extremely easy to clean and durable.  
2 levels of retention 
Accepts all controllers up to 3.5" wide-  HPI, ECX, Traxxas, Spectrum C and R series and others.  
Reviews